Search Results
Found 12 pages matching keyword: QQI Level 6
Fashion and Textiles – Advanced Certificate



This course aims to further develop an understanding of professional art practice and introduce the essential elements of running a creative business. Ideal candidates should exhibit strong personal creativity and motivation, leadership skills, initiative, team working abilities and an aptitude for self directed learning.
Exercise, Health, Fitness and Personal Training



This course aims to provide the successful graduates with the knowledge, skills and competence to work in the sports and leisure industry in careers such as personal training, group fitness instructing, pool lifeguard and sports massage therapy
Professional Cookery Level 6



This course is a one – year Post Leaving Certificate Course, which gives students the key skills and knowledge necessary to pursue a career in the Hospitality Industry. The purpose of this award is to equip the learner with the relevant knowledge, skills and competence to work autonomously using a range of specialized skills in a professional kitchen.
Hospitality Operations Level 6



This is a one year full-time course which gives students key skills and advanced knowledge necessary to pursue a career in the hospitality industry. The course provides students with an opportunity to obtain experience in a wide range of specialised and supervisory skills in key areas of hospitality enterprises such as front office supervision, food and beverage and business systems. Three days of week are in college and two days on work placement. This course gives students over the age of 18 the possibility of participating on a to Higher Education European mobility exchange. This course leads to a QQI Level 6 Advanced Certificate in Hospitality Operations (6M2095)
Early Childhood Care & Education Level 6 (VTOS)



The Childcare Level 6 programme is delivered under the Vocational Training Opportunities Scheme. VTOS provides general education and training opportunities for unemployed adults by enabling them to retain their social welfare entitlements while in fulltime study. The above one-year programme facilitates suitable adults in acquiring qualifications for employment opportunities in the area of childcare and as Classroom Assistants or Special Needs Assistants
Health Services Supervisory Management Level 6 (VTOS)



The Healthcare Level 6 programme, delivered over one year, facilitates suitable adults in acquiring the necessary qualifications for employment in the area of healthcare in residential and non- residential settings.
External Examining Bodies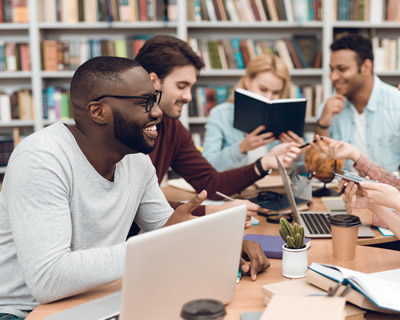 All courses are certified by the FETAC and / or by the relevant Professional and Examining Bodies. The full list is availalable on this page.
FETAC Common Awards System



Since 2009 FETAC been developing a Common Awards system for all of its FETAC certified awards.
Access to Higher Education



A learner can use their FETAC award to progress to further and higher education using the links scheme.
Useful Links



Links to Universities, Institutes of Technology, Other Colleges, and Other Educational Links.
Pre-University Physiotherapy Level 6



This course aims to provide the successful graduates with the opportunity to gain entry into Physiotherapy courses in a range of universities in Europe
Physical Education and Coaching



This innovative programme, facilitating Level-6 entry, has been designed to immerse the learner in an environment of health awareness conducive to academic excellence. Students are schooled in the principles of best-practice across a broad spectrum of modules related to healthcare, fitness and physical activity. Specifically tailored as an access programme for third level studies, successful graduates may apply for advanced entry to a number of Degree Programmes.